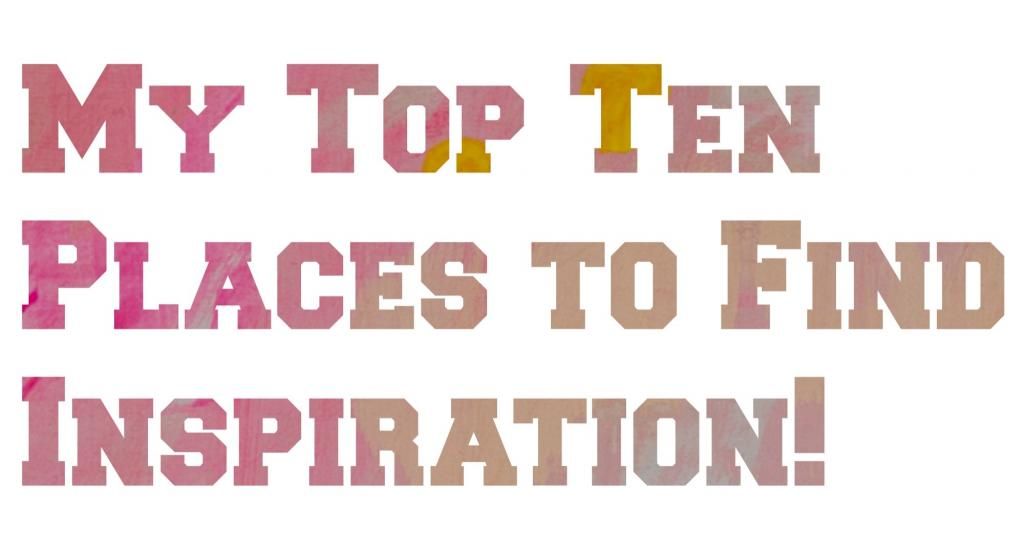 Inspiration is one thing that always bugs me. Every few days I need a new idea for a new blog post and after a little while, the inspiration just stops flowing!
So today, I decided to put together my top five places to get inspiration from when the ideas stop coming.
1. Pinterest, Tumblr, ect.
Any place that you can look photos up on. Just go surf through other people's photos for a little while. I'm sure that after a little bit you will find ideas starting to come.
I don't know about you, but I love looking through famous quotes and seeing what inspired other people. Quite often, these quotes will give me an idea for a blog post. My favourite place to look up quotes is
BrainyQuote
(just so you know).
I'm not saying to go out there and steal other people's ideas, but looking through what other people have written about might help you. Going through your favourite blogs might also help you get into the mood to write.
Life is an amazing place to look for ideas in. Will a review of that amazing book you just read be interesting? Would people enjoy hearing about how you're trying to get fit and healthy? Think about what is interesting in your life at the moment.
Try watching your favourite videos. Even music videos might strike an idea and get to racing to go write. Don't get distracted though, YouTube can keep you from your post if you stay too long.
Well those are my top five tips on where to find inspiration, if you have anything to add, feel free. I would love to hear of some more places to help keep me inspired.
-Kat